On October 15, Axsium hosted the 8th annual UK WFM Forum, our vendor-agnostic event showcasing the latest in WFM ideas. 30 delegates from 19 of the UK's most prominent companies attended the Forum, which we held at Lord's Cricket Ground in the heart of Marylebone, London.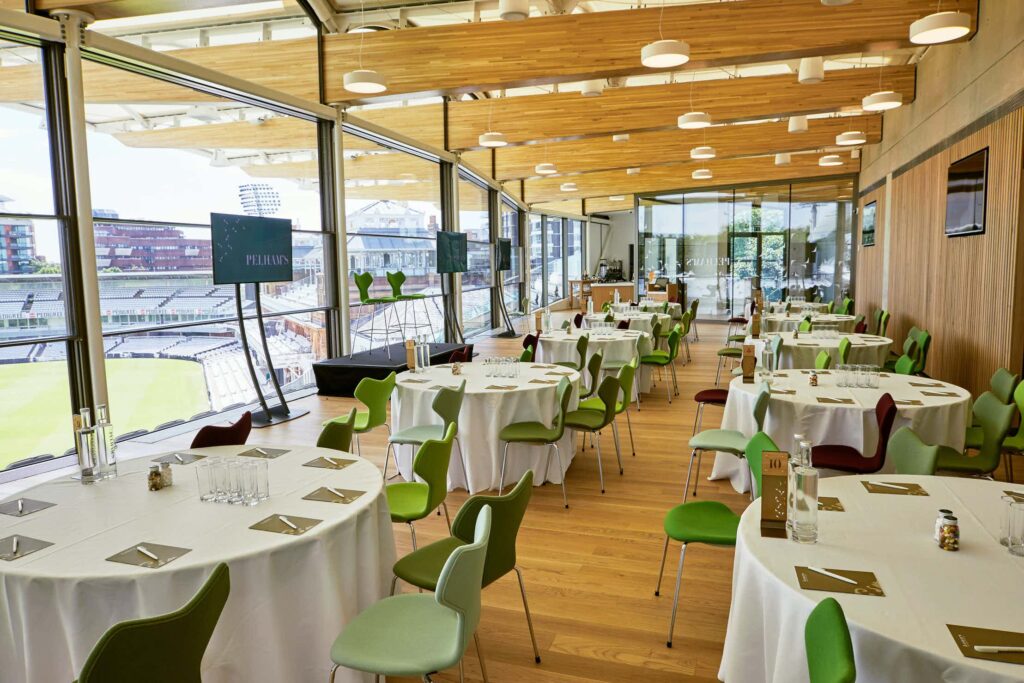 This iconic venue was the perfect backdrop for the event. We enjoyed some excellent cuisine and even went on a tour which included a visit to the world-famous Ashes urn.
Of course, our great customer speakers from Pets at Home, Lloyds Pharmacy, and Greggs were the true highlight of the day. Keynote addresses from Axsium president Bob Clements and Commercial Director EMEA David Roberts rounded out the event.
Workforce Management in the Future
Bob Clements kicked off proceedings by presenting two visions for the future for the WFM industry—one dystopian and one utopian.
In the first, Bob described a low-cost, low-service future that sees the issues we currently face becoming increasingly more acute. Cost-savings are over-emphasized, coming at the peril of your customer, your associate, and ultimately your brand.
In the other, Bob talked about a high-service future where companies embrace technology to augment (not replace) the strengths of your human associates. In this future, an improved experience for customers and employees alike results in better cost performance, customer experience, and topline growth.
Bob then discussed the many vendor acquisitions and mergers that we have seen in the WFM space since lockdown. Bob asked the Forum's attendees to think about the impacts this consolidation will have. This includes the quality of the products on the market across workforce management, HCM, and Task Management. It's important for companies to start thinking about how they will cope with a space increasingly dominated by larger, more enterprise-focused solutions.
Lockdown: A Catalyst for Change
As an essential retailer, Pets at Home has stayed open throughout the pandemic. But as Adam Wilcock explained, lockdown has had profound effects on their business model.
Pets at Home has seen a rapid acceleration of their online service offerings. Whether it's click and collect, a subscription service for regular pet treatments, or new store designs, the company has been at the forefront of adapting to the new reality. And they've learned one important truth—convenience is the key to a successful retail formula in 2021.
However, Pets at Home has experienced a bit of what they smartly call "operating model drift" as customer buying habits have changed. They realized they needed to update the technology they use to support these changes.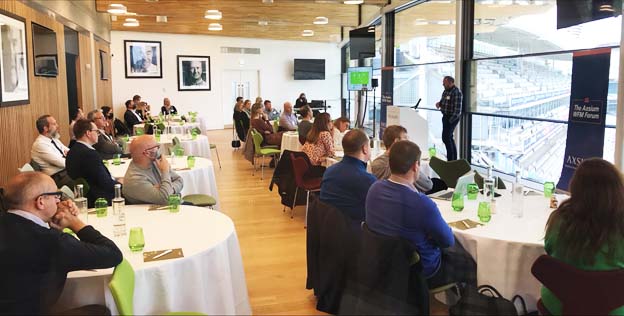 Pets at Home is now redefining their WFM program to ensure they can best support their post-pandemic operating model. Adam gave those listening some useful tips for managing complexity and flexibility driven by changing customer needs.
A Pandemic Labour Model
Lloyds Pharmacy embarked on a labour model measurement exercise with Axsium during the pandemic. We were delighted that Harjit Kooner agreed to talk to the Forum's attendees about how that process went.
Lloyds had previously had third party vendors perform their WFM data collection and analysis. Unfortunately, over time the skills were lost and the knowledge diluted. They needed to find a different way to go about their WFM. Lloyds had mapped 166 processes at that point and were keen to have them remeasured.
Axsium partnered with Lloyds to take on this task. Luckily, our technology and approach meant that Lloyds' own team could collect and analyse the data under our expert leadership.
Of course, the pandemic presented us with a few challenges. We had to hold training and project meetings remotely. Social distancing rules limited the number of people allowed in the shops.
As Harjit explained, Lloyds Pharmacy and Axsium worked together closely to overcome these challenges. Ultimately, Lloyd's labour model was updated with 64 videos, 3,000 direct time studies, and 195,000 hours of workload sampled. The new labour model has now been deployed across all Lloyd Pharmacy locations.
Workforce Management and the Labour Squeeze
David Roberts, Axsium's Commercial Director EMEA, took the podium next. In a time of significant social change, online companies have become the biggest retailers and restauranters. With record vacancies, rising inflation, and minimum wage increases, the picture is clear: the UK is facing a challenging time.
Yes, the outlook seems bleak, but David had a clear message: look to the periodic table. No, not that periodic table. The periodic table of workforce management.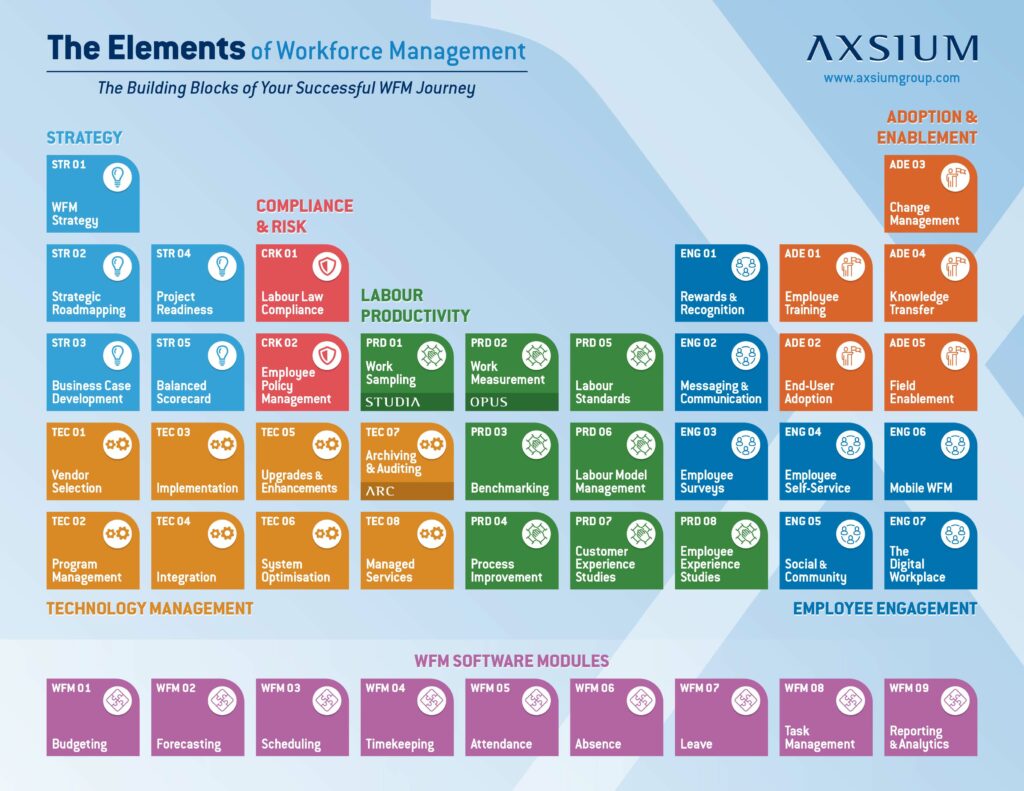 Building the right programme and strategy around workforce management will help UK companies navigate the troubled waters we're currently seeing. And the periodic table of workforce management gives you a helpful framework for achieving that success.
David explained that businesses can use this periodic table to account for every aspect of their WFM project. Plus, it helps maintain a sustainable support model once the solution has been delivered.
How the Pandemic Remodeled Greggs
Greggs is the UK's favourite baker. In fact, the UK has more Greggs than it has McDonald's. But as Mark Cowley and Mark Gill explained, the pandemic was difficult, even for a company of their size and reach. Having to close all their branches during the first lockdown, Greggs then had to navigate the rise in delivery demand.
At least 1,000 Greggs branches will offer Just Eat deliver service by the end of the year. They have also developed a mobile app for customers to pre-order and customize their orders—a significant shift from the "instant service" approach of their existing labour model.
This shift required a store redesign to serve pre-order customers alongside the traditional counter service. But the changes didn't stop there. Mark Gill highlighted the importance of Greggs' activity-based labour model. The model allows the company to get each location the staff it needs based on its unique product mix.
Accurate labour standards are a vital part of making sure this labour model works. As Mark Gill pointed out, without understanding the cost of sales, Greggs would just continue adding those costs to the business.
All of this means that Greggs have elevated WFM in their operations. Beyond wage planning, WFM is now an essential part of Greggs' strategic planning. It's also a key delivery mechanism to support their new service initiatives.
A Great Day of Workforce Management
All in all, we enjoyed a great day discussing how WFM can help UK companies, surrounded by one of the world's most storied sporting locations. We would like to extend a heart-felt thank you to the speakers and attendees who contributed to a wonderful day of thought leadership, networking, and a bit of fun too.
Feeling like you missed out? You can keep up to date on Axsium's events in the future by following us on LinkedIn. To learn how you can attend our next Axsium WFM Forum, please contact David Roberts or Craig Edwards. And if you'd like to know how WFM can help you, you can talk to one of our WFM experts.