Workforce Management for Lodging Industry Employers
Helping the Hospitality Industry Succeed Where It Really Matters
Build a high-impact Workforce Management Strategy that supports all aspects of your guest's experience.
Maximize guest satisfaction by keeping cleaning timely, service prompt, and staff friendly
Create an engaged workforce using Mobile WFM to improve communication and give your employee's better access to their schedules and shift swapping
Give your hotel managers time back in their days by automating manual HR processes
Reduce labor costs with improved business intelligence to create more accurate forecasts and schedules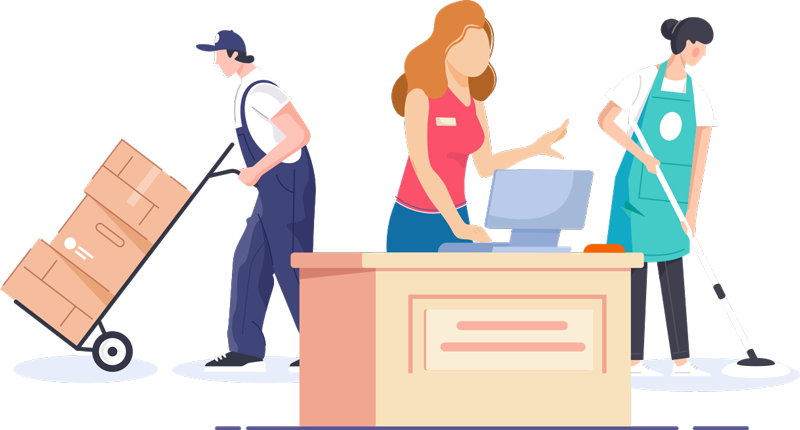 Hotel Workforce Management Solutions
For the hotel industry, finding the right balance of employee availability and staffing levels to meet guest demand is key to offering an enjoyable customer experience. Protect your facilities from potential labor shortages by implementing mobile workforce management solutions that improve employee communication, engagement, and retention.
Our labor management experts can help you increase the efficiency of your workforce management system. Don't just manage your labor cost, improve employee engagement throughout your labor force.

Unleash the Potential
of Your Workforce.
Tactical advice and expertise from the workforce management consulting firm trusted by hotels and resorts around the world.
Book Your Free Consultation

"Setting labor standards for a new location used to take me three, four, or even five whole days. With Opus, it now takes less than a single day to create, configure, pre-test, and QA these standards."

ANGELA DOUGLAS
Workforce Management Senior Analyst, Hyatt Hotels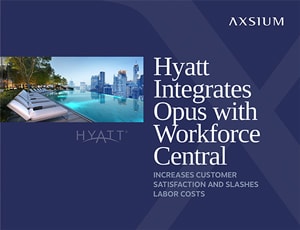 Discover how Hyatt increased customer satisfaction and slashed labor costs by integrating Opus with Kronos Workforce Central.