Framework: The Elements of Workforce Management
Use this framework as a guide for:
Assessing your operational strengths and weaknesses in a way that is structured and exhaustive.
Identifying the initiatives needed to bridge the gap between where you are today and where you need to be tomorrow.
Ensuring no elements of your WFM program are being overlooked by assigning accountability for each process to a member of your team.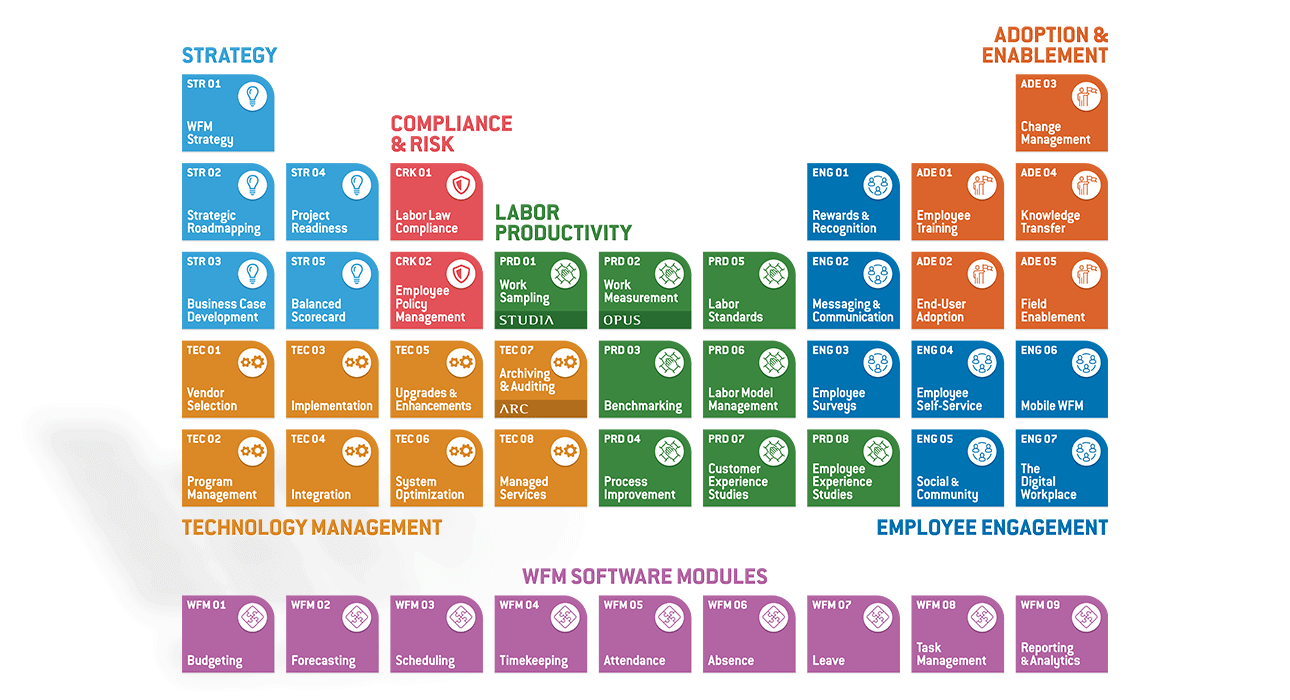 Discover How Axsium Can Help.
Book Your Free Consultation