Axsium Group, the world's leading workforce management consulting firm, is excited to announce the addition of one of Australia's most experienced WFM experts, Sharon Lowry, to our Asia Pacific team. Sharon is taking on the role of General Manager in the region and will be based out of Brisbane.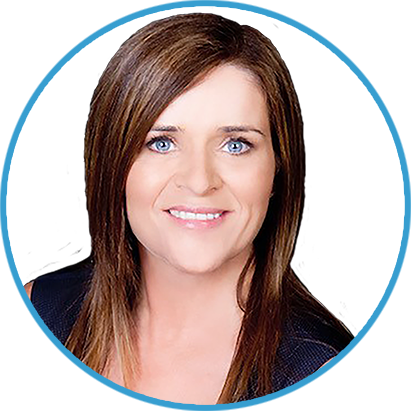 Sharon has a sterling resume of WFM experience. She spent many years at Kronos Australia (now UKG), where she played a significant role in establishing the Asia Pacific Healthcare Practice. Since leaving Kronos, she has helped clients transform their WFM practice in verticals such as retail, hospitality, and transport and logistics.
Altogether, Sharon has dedicated the past 20+ years of her career to collaborating and partnering with organisations to design and deliver workforce transformation programs that deliver measurable return on investment. She is recognised across the region as a WFM Strategist and advanced transformational change practitioner.
"I'm looking forward to strengthening our partner relationships," Sharon said. "We will be seeking out opportunities for Axsium to assist our clients to further achieve positive organisational and employee-centric WFM outcomes."
In her role as General Manager, Sharon will assume responsibility for accelerating Axsium's sales and service delivery in the region across retail, hospitality, healthcare, and transport and logistics.
"Sharon is solution-focused and outcomes-driven, with an intuitive ability to identify problems and strategise value-oriented solutions for our clients," said Robin Merritt, Global Executive Vice President. "Her prior knowledge of our clients, partners, and regional contexts will be invaluable in our mission to provide top quality WFM services in the region."
"Sharon's passion and commitment will be obvious right from your first conversation with her," said Bob Clements, CEO of Axsium Group. "Couple that passion with her extensive experience and what you have is an individual who knows how to navigate workforce transformation from the top down and bottom up. I'm excited for our Asia Pacific clients to experience the value I know Sharon will bring to our partnerships."
For more information, please contact Sharon Lowry at slowry@axsiumgroup.com
Workforce Innovation. Powered by Axsium
Axsium is the Workforce Management partner of choice for organizations that want to realize the potential of their workforce. We maximize the impact of your WFM solutions, increase the productivity of your people, support your operations team through every challenge you face, and empower you with our leading WFM and labor products. Visit us online at www.axsiumgroup.com