About Axsium: Leadership
Client Focused. Strategy Driven.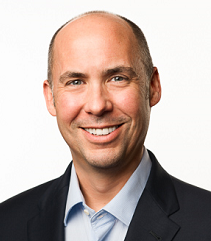 Bob Clements
Chief Executive Officer
"I like being able to have a real and measurable impact on our clients, our industry and our company."
I am Axsium's chief workforce management evangelist. I drive Axsium's workforce management vision across several areas of the business. I am responsible for the market research and thought leadership that Axsium produces. I lead our go-to-market team, focusing on growth initiatives including our industry practices and international market development. In keeping with our corporate vision of continual evolution, I work to keep Axsium's service offering on the cutting edge with fresh research and a commitment to adaptability, something Axsium has become known for.
On Leadership
I believe in leading by example. It clearly demonstrates what you expect and shows others that the sky is the limit when you set out to accomplish something. Leading by example inspires confidence and motivates those on your team. Done well, it sets the pace for those around you.
On Axsium
Over the last few years, Axsium has become a trusted advisor to hundreds of companies. These organizations look to Axsium for workforce management best practices, a clear vision for where the industry is headed, unbiased opinions of vendors, experience leading successful implementations of their workforce management solution, sound technical advice, and a proven project methodology supported by fit-for-purpose tools. Axsium's reputation has stemmed from our commitment to quality and ability to execute for our clients.
On Workforce Management
Workforce management can be transformational. When done right, workforce management can go beyond timekeeping and scheduling – impacting the entire enterprise. The key to this transformation is a successful project, and the most important thing a company can do to make their workforce management initiative successful is to create a clear strategy. You must keep that strategy top of mind throughout the project. That's not to say the strategy can't evolve, or that goals can't change. It's simply that without a clear strategy it's easy to get mired in details, lose sight of why you're doing this, and go off course as you chase the thing that's urgent rather than the things that are important.
Discover How Axsium Can Help.
Book Your Free Consultation