About Axsium: Leadership
Client Focused. Strategy Driven.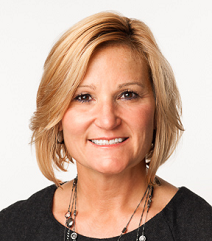 Robin Merritt
Chief UKG Strategy Officer
"I like being able to be a pacesetter for my team and guiding the direction of our strategic services."
Chief UKG Strategy Officer
I am responsible for developing and driving new service offerings to meet the needs of the ever-changing global workforce management and human capital management market. I work closely with our customers, our sales and delivery teams, all with the objective of providing best-in-class solutions to solve some of the most challenging people oriented goals.
On Leadership
I like to think of myself more of a Coach or a Pacesetter than a "leader". I think of our team as one big unit, with everyone providing input and everyone helping out when needed. If I need to go and do a store visit, write a project plan, or spend the day in strategic high level discussions, I will. I want to build a team that cares about each other, grows and challenges their current ideas and themselves, and that has fun while doing it. We work for people we respect, we work harder when we know our leader respects us.
On Axsium
I wanted the ability to provide a full circle experience to my customers and not just talk about a software product. Labor Management is so much more than just buying a product and I wanted to find a place where I could do that. I picked Axsium, or better yet it picked me, because I respected the work the company had done in the past, everyone I ever came in contact with were genuinely nice people, and Axsium has a very solid and well known reputation for high quality work, with high quality people.
On Workforce Management
Very simple. WFM is people, people are what make up a company, so every industry and company has to deal with some sort of workforce management. If you get the people aspect right of the company it is amazing how much of a difference that can make in their products, the culture, the reputation, etc. Workforce Management is the core to the success of any company whether you have 1 employee or 10,000 employees.
Discover How Axsium Can Help.
Book Your Free Consultation