A workforce management strategy is a high-level, tactical plan that lays out the role labor will play in helping your organization achieve its business objectives. Workforce management strategists ensure you have the necessary people, processes, and technology in place to ensure that the right talent is in the right place at the right time to serve your customers effectively.
Axsium Group specializes in creating tailor-made, data-driven workforce management strategies that help your organizations reach its business goals. Our team helps organizations implement workforce management software solutions that guide optimal staffing practices and lead to high levels of employee retention, customer service, and profitability.
How to Make a Strategic Workforce Plan
Various individuals are involved in designing strategic workforce planning initiatives, including line managers, financial services representatives, and HR technology experts. Senior management leads the process while line managers implement and monitor progress and efficiency. An effective plan prevents reactive hiring, wasted time, lost revenue, and skill gaps.
A strategic workforce plan that will help your organization flourish involves:
Outlining Business Objectives
Workforce strategies should be unique because they're based on your company's unique business objectives, industry, and scope. Some questions to consider when creating your objectives include:
What critical roles need to be filled to reach the objectives?
What does your industry's talent market look like? How is the supply and demand?
How easy or challenging will it be to fill the positions?
How is technology changing your industry?
Analyzing Your Current Workforce
To create an effective workforce strategy, you need to know your company's current state of being. Keep in mind that when business leaders review their staffing practices and identify departments that have current workforce gaps, they're looking at the workforce's quantity and quality.
Assess the strength and weaknesses of existing employees. Do certain departments have a higher employee turnover? Are training programs in place? If so, are they sufficient to help employees gain the right skills for their job? Organizations that support career growth will see a lower turnover rate and fill skills gaps with talented employees.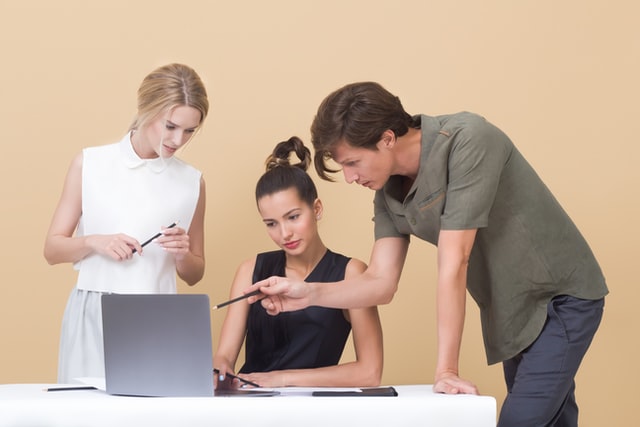 Cultivating a Talent Pipeline
It's not enough to have the right number of people available at the right time. To achieve long-term business objectives and growth, the organization needs a talent pipeline of skilled workers. It's isn't solely permanent employees that we're looking at; some organizations need to know there will be staff who can work during busy seasons and step in to help with additional responsibilities when the company grows.
Factors to consider when making a talent pipeline include:
An employee referral program
Formal training and advancement programs for existing employees
Activities that foster employee engagement and appreciation
Creating a Timeline
A workforce strategy should be given a clear timeline for implementation, so that you can reach your business goals on schedule.
Assigning the various aspects of the strategy to organization members creates accountability. From the CEO to human resources managers, accountability will encourage them to prioritize staffing to fulfill the business objectives you've outlined.
Start the Workforce Planning Process with Axsium
Organizations in various industries often fail to realize that their high turnover is due to a lack of optimized staffing practices and strategy. Axsium can help strengthen your workforce management by creating a strategy tailored to your needs.
Learn more by contacting us today!