The last three years have been anything but predictable. I'm sure I don't need to list the series of events that have made forecasting so difficult. But despite this, I have some WFM predictions for what we in the WFM world can expect to see in 2023.
Of course, predictions can only be just that: predictions, not certainties. But the end of 2022 has seen some trends that I think will influence workforce management in 2023.
So, what do I see coming for us this year? Overall, there are three WFM trends we should all be aware of:
The changing economy
A renegotiation of work
A wave of modernization
WFM Prediction 1: The Changing Economy
We're all acutely aware of what happened to the economy in 2022. High inflation rates have had an impact on every industry. And in many cases, companies have felt that impact from head offices down to individual locations.
But there is some good news. November was the fifth straight month of slowed inflation in the US, and the first in the UK. On top of that, the recession many economists have been predicting hasn't materialized. With any luck, it may not at all.
That said, some high visibility layoffs happened last year. But for the industries Axsium serves, the job market is still very hot.
All of this has put tremendous pressure on wages. Yes, I can already hear you saying it: rising wage pressure isn't new. But in 2023 the problem is going to be more acute. Wages will have to go up, if only in response to inflation and the job market.
Here's my prediction. Because of the economic pressures we'll continue to experience, payrolls will stay flat or shrink. Companies are inevitably going to hunker down to prepare for or react to new economic challenges. This is going to mean fewer employees or fewer hours to do more work.
Some companies will find ways to help their employees with this change. Further streamlining the tasks that employees do at work or scheduling smarter, for instance, can ease the burden. Other companies, however, won't. And that's going to put extra pressure on employees to simply work out how to get their jobs done. The customer experience will likely suffer—the employee experience definitely will.
Tools like Planara, Axsium's labor planning and analytics solution, are going to become increasingly important. Its scenario tool, for instance, allows organizations to work through different approaches to easing the pressure on their employees.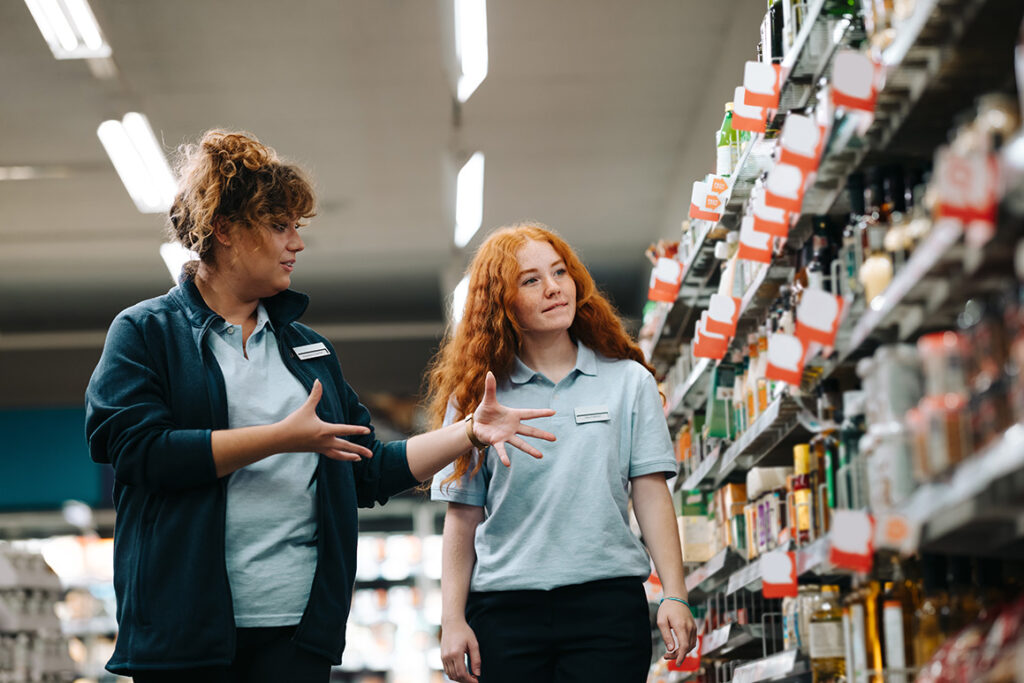 WFM Prediction 2: Renegotiating Work
At the end of 2022, many organizations were still debating returning to the office. Of course, that's a dilemma for white collar workers. For many hourly front-line workers, there's no debate at all. You can't return to something you never left.
But in 2023, companies will need to come to grips with what post-pandemic, or endemic, life looks like. The organizations that start to find success in 2023 won't return to what work looked like before the pandemic. Nor will they be able to replicate what they did while the world was in lockdown.
We need to recognize the way people engage with work has evolved over the last three years. We'll need to start looking not just at the jobs people do, but the purpose of those jobs. In fact, I predict a lot of organizations will need to ask themselves if they currently have the right jobs at all. Are those jobs are doing the right things? And how should you pay people for doing those jobs?
Beyond redesigning what their employees do while at work, all employers will need to give their employees more control over their work lives. What will this look like? For some, it will include changes to make employees' schedules more predictable. This will involve giving them much more control over the shifts they work.
For others, it will mean giving employees control over the tasks they perform during their shifts. Still others will use some combination of the two.
The important thing is to understand this renegotiation is coming and not be wrong-footed by it. A labor study can help you with this process. It will help you understand what you are currently doing well in your stores, as well as where you may need to rethink your approach.
WFM Prediction 3: The Modernization Wave
UKG's Workforce Central (WFC) End of Life announcement was one of 2022's big stories. And not just for the impact it's having on UKG customers. It's indicative of a major change I see coming in 2023: a wave of WFM modernization.
The increased number of Dimensions clients will see more companies using the latest in WFM technology to manage their workforces. I believe that will be the catalyst that convinces many other organizations using other systems to take the plunge and begin modernization.
This wave will have a few effects. Firstly, it will see the WFM end user experience improve significantly. In fact, many will be shocked at just how effective their new solution will be. On the other hand, there is likely to be a lot of new functionality that goes unused.
Organizations will need to consider how they upgrade carefully. Taking an approach like Axsium's Optimized Migration offering for companies moving from WFC to Dimensions can pay dividends. It's all about understanding the new features your solution has to offer and getting the best out of them.
Making 2023 Work for You
If 2022 is anything to go by, 2023 will be a surprising and challenging year. And in challenges there are always opportunities. I make these three predictions for this year knowing that predictions can only go so far. But they can help us to prepare. And preparation is key to finding success in unpredictable waters.