Recently, UKG announced it would be officially retiring Workforce Central (WFC). It's easy to forget just how mature WFC is. It was launched 20 years ago—the same year as Windows XP—when America Online was the dominant social platform with 26 million users. At that time, WFC was considered state of the art.
For most, the announcement of WFC's retirement was probably no surprise. In fact, in 2017 Aron Ain, then Kronos CEO, told WFC customers they would have 10 years to move to the new Dimensions platform.
So, we know the answers to two WFC questions: if it will be retired (yes) and when it will be retired (soon). But there's another question you may be asking yourself: how do you migrate to UKG Dimensions?
Organizations are already starting to queue up for resources to complete their migration. You don't want to end up not having enough time to get the right migration for you.
Don't worry—we've got this. At Axsium, we take two approaches: Rapid Deployment Migration and Optimized Migration.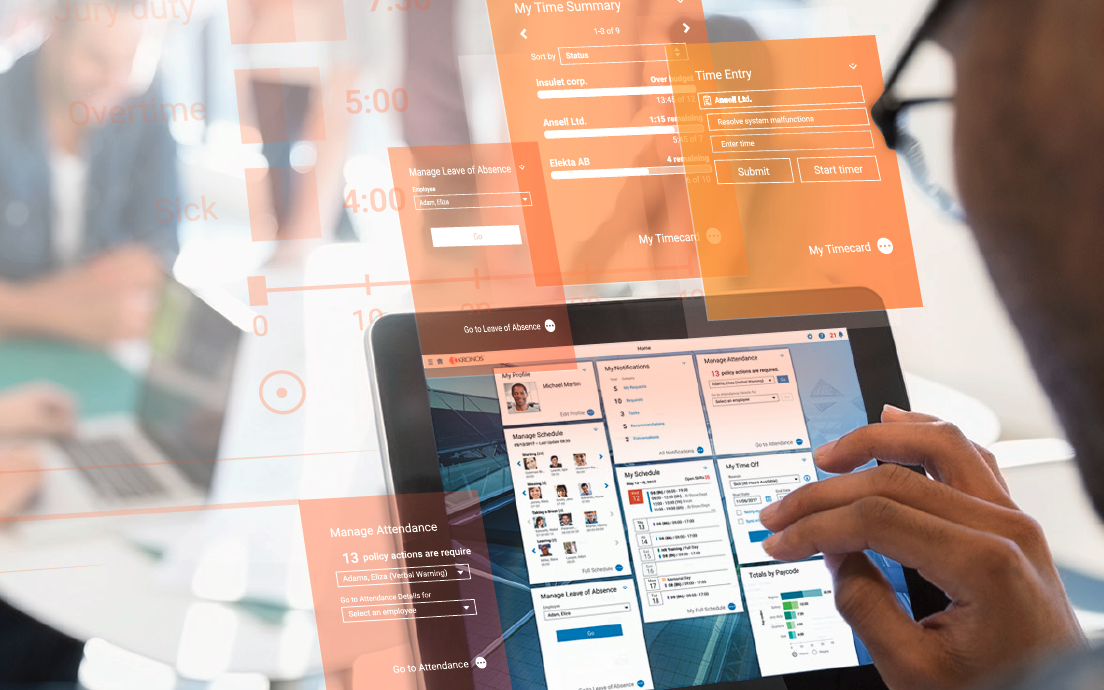 Rapid Deployment Migration
Axsium's Rapid Deployment methodology offers a cost-effective migration to UKG Dimensions. We replicate your current-state workforce management environment in the new solution using Axsium and UKG's industry-leading tools and processes.
We start with a value assessment and use the results to understand what you need to migrate and what you will need to optimize. Our trusted Axsium consultants work closely with your team throughout the migration to deliver the project on budget and on time.
In addition to a quick implementation, we also provide you with a framework for change. With Axsium, you won't just get a new system; we lay the groundwork for you to get started thinking about adoption.
Optimized Migration
Migrating to a new WFM solution is kind of like moving house. Sometimes, you have the time to go through and purge what you have in the garage before the move. Sometimes you need to wait until you're in your new place. One isn't better than the other—it's about fitting your move in around everything else going on in your life.
While our Rapid Deployment Migration sets you up to refine Dimensions after your migration, our Optimized Migration lets you do it beforehand. It begins with a value assessment—our team identifies where Dimension's new functionality can maximize your experience. Our value assessment also helps us identify which parts of your configuration we can move over as-is.
We create your migration roadmap, leverage Dimensions' new functionality, and use our tools and processes to optimize your new solution. This is the equivalent of going through that garage and getting rid of what you no longer need before the moving van arrives.
You'll likely be adding more functionality and tools to your WFM experience. That means you'll need a robust change management plan. Our Organizational Change Management experts will lead your team as part of a full transformation process. We want to make sure your team have the tools they need to take advantage of all that new functionality and create stickiness in the application.
What's Next
WFC's retirement is a once in a product lifetime event. In fact, I think it's fair to say there's never been a WFM event like this. Everyone is vying for the same migration resources in a fixed and tightening window. The waiting list is only getting longer.
The time to plan for your UKG Dimensions migration is now. If you're thinking about your next steps, we'd love to help you identify the best approach for your organization. Contact Axsium or reach out to me personally at rmerritt@axsiumgroup.com.