November 3, 2022 – Axsium Group, the world's leading workforce management consulting firm, is excited to announce Robin Merritt's promotion to the newly formed position of Chief UKG Strategy Officer.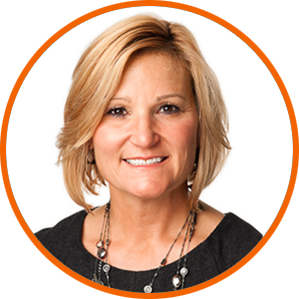 Robin has been with Axsium since 2015, most recently as the firm's Executive Vice President of Global Delivery Services. She also sits on Axsium's Board of Directors. As well as her active role in Axsium's recent success, Robin brings a wealth of experience in retail and workforce management. This experience includes 10 years with Kronos in several global roles.
"Our partnership with UKG has gone from strength to strength for more than 12 years," Robin said. "In that time, we have delivered hundreds of successful Workforce Central and UKG Dimensions projects. As our two companies' relationship continues to grow, this is the right time to bring additional focus to the value we bring to our strategic partner and the market."
As Axsium's CSO to UKG, Robin will lead Axsium's partnership with the global WFM services provider. She will coordinate cross-disciplinary processes to ensure the continued success of Axsium and UKG's joint customers, further enhancing planning, enablement, and quality performance.
"Without a doubt, Robin is the best person in the organization to lead this effort," said Axsium Chief Executive Officer and President Bob Clements. "Her leadership, experience, and strong relationship with UKG are exactly what we need to take our UKG practice to the next level. I know with Robin at the helm, we will deliver even higher quality UKG consulting services to our clients."
Visit Robin, and other executives and sales leaders, at UKG Aspire from November 6-9 at Mandalay Bay, Las Vegas. Axsium, a Gold Sponsor of the event, will also be presenting in the Partner Theatre on Monday November 7 from 1:30-2:00, and will be exhibiting its products and services in Booth 70.
Contact us to schedule an appointment or come by Booth 70 at any time during exhibit hall hours.
---
Workforce Innovation. Powered by Axsium
Axsium is the Workforce Management partner of choice for organizations that want to realize the potential of their workforce. We maximize the impact of your WFM solutions, increase the productivity of your people, support your operations team through every challenge you face, and empower you with our leading WFM and labor products. Visit us online at www.axsiumgroup.com.