March 8 is International Women's Day. It's an important day to celebrate women's achievements and remind ourselves of the importance of working towards equality. This year's theme is #BreakTheBias. It's a call to raise awareness against bias and create a more diverse, equitable, and inclusive world.
At Axsium, we put a lot of work into maintaining a diverse and equitable workplace. In fact, our female employees founded Axsium Women in Technology (AWIT). AWIT is committed to bringing Axsium's women together to share their experiences and ambitions in a safe and creative environment.
Robin Merritt, Axsium's Executive Vice President and founding member of the group, talks about how, in its own way, AWIT is #BreakingTheBias:
"In leadership, we often think to ourselves gosh, haven't we already conquered this issue? Women lead teams and large projects here at Axsium. But it would be naïve to assume that means women don't have a different experience, even here. After the first AWIT meeting I had employees come to me to thank me for helping to create a safe space where they can share their experiences with work and life.
"That means something. It shows me there's always more work to do."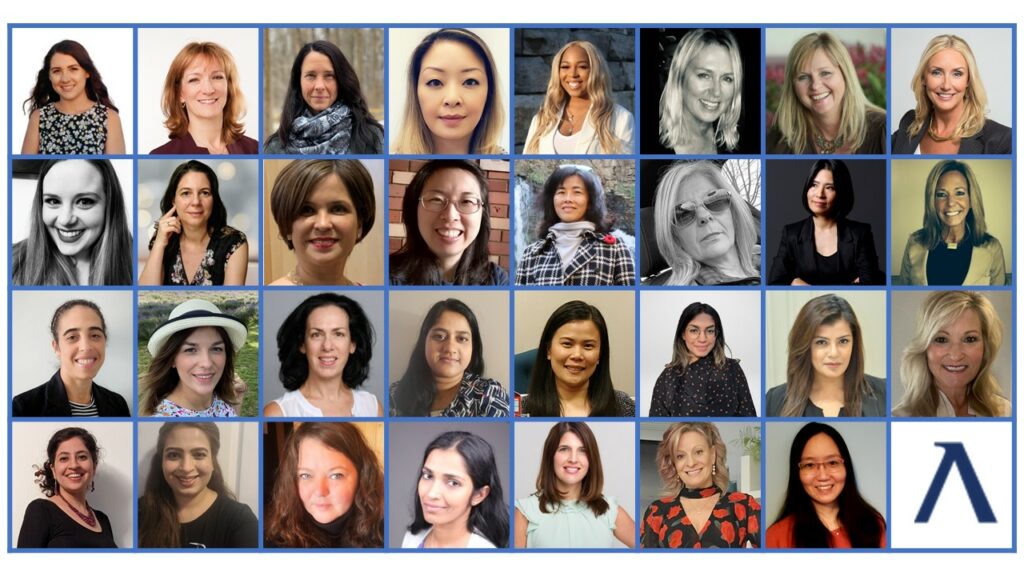 Mentorship and Leadership
For other members of AWIT, the opportunity to learn from other women working at Axsium is an important benefit.
"It's really helpful to have someone to offer support," says Ally Franke, Chair of AWIT's Social and Networking Committee. "It's important if you're looking for a mentor to pick someone you look up to. The great thing about a group like this is it gives you the opportunity to get to know women in the company you wouldn't otherwise meet."
AWIT is currently selecting the charities that will be an important part of future initiatives. Their members are also finding thought leaders to speak at staff events, including our International Women's Day speaker. Ally's co-chair Wendy Craft is impressed at how quickly AWIT's members started working together.
"A couple of members were having some personal challenges and seeing how quickly the community came together for them was great. Now there's even more opportunity for one-to-one interaction, which makes us better colleagues. And it's a great opportunity in more male-dominated industries."
"Creating space is important," Robin Merritt concludes. "Events and groups like International Women's Day and AWIT give every woman a great opportunity to explore her career in her own way with a lot of support from so many other women."
International Women's Day and Beyond
As AWIT begins to plan education goals with the women, talks and charity drives for 2022, it's important to think about how we can work together to #BreakTheBias in our own companies and beyond.
Robin Merritt summarizes Axsium's commitment to people: "At the end of the day, Axsium has a proud history of helping organizations achieve more with their workforces. It's only natural that enabling and empowering women is a cornerstone of delivering on that goal."
Contact us to learn more about Axsium and the impact we can have on your workforce management success.