Workforce management (WFM) is, at its core, a mechanism for optimizing employee productivity.
A well-configured workforce management system will also reduce labor costs and improve both operational efficiency and employee performance while improving customer service, the customer experience, and even revenue. As such, if used correctly, workforce management tools can be an effective way to drive both sides of your profitability equation.
While it may have originally started out as a way to simplify the scheduling process for your employees, workforce management solutions have since evolved into something more complex. Now, workforce management processes have moved beyond simply optimizing employee scheduling challenges and also encompass a number of other activities, including:
Budgeting
Forecasting
Analytics
Workforce planning / workforce design
Data collection
Performance and training management
Task management
Accruals tracking
Mobile communications
What Problems Does a Workforce Management Solution Solve?
WFM systems help operational leaders create a more productive workforce, and find ways to enjoy reduced operational costs. However, their tasks will vary by industry.
Different workplaces will require different workforce management strategies – after all, a specialty retailer is very different from a grocer, and factory floors operate differently than hotels and resorts. But ultimately, the common aim no matter the industry is to track historical data on how a business runs, study it, and use all this data to maximize profitability over the long term.
Workforce management leaders will solve challenges such as:
Keeping work quality and performance levels high while lowering labor costs
Ensuring that organizations stay compliant with national, regional, and/or union laws
Optimizing staff scheduling and staffing levels during daily operations
Eliminating poor customer service
Improving employee training as well as employee engagement
Creating forecasting methods to ensure staff availability and payroll accuracy
How Does a Workforce Management System Work in Practice?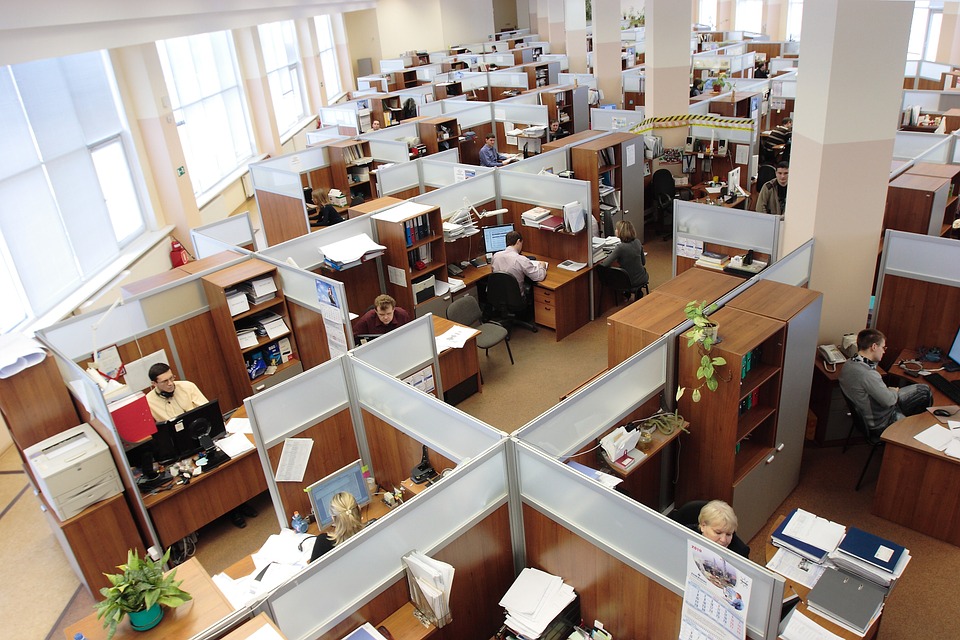 Workforce management can help businesses make better staffing forecasts, ensuring that staff schedules provide the right number of employees with the right skills in the right locations at the right times, ready to serve customers or provide services to meet customer demand as needed.
So how does that work? Usually it's best to start with laying out organizational goals, followed closely by the collection of data. The WFM tools your company will use will vary by industry, and vary based on the nature of the data you collected, but in the end the WFM solution will be tailored to your specific business.
Once the data is collected, it will need to be analyzed. Leading WFM solutions – like those from UKG and Infor – use advanced machine learning algorithms to understand trends in customer data and determine the variables which provide the most accurate predictors of future demand.  This capability to forecast accurately is essential, as understaffing harms the customer experience while overstaffing leaves your organization with an unsustainable labor budget.
Large complex workforces with limited budgets can benefit greatly from considering these workforce management best practices, and making them a reality through the use of workforce management software.
What is the Best Workforce Management Software?
There are a number of companies that specialize in providing workforce management (WFM) software, and two of the most recognizable names in the business are  Infor and Kronos (which recently became UKG). Other big players in the space include Blue Yonder, Ceridian, Legion, Quinyx, Storeforce, and Workforce Software.
There is no "best" workforce management solution. Each has its own strengths and weaknesses, and the solution that is best for your organization will be based on how aligned those strengths are with your particular set of priorities. How complex is your labor model?  What is your overtime expense? How predictable is your demand? How expensive is your overtime? How much do your customers rely on associates as part of their in-store experience? The answers to these questions, and others, will dictate which WFM solution might be right for you.
However, selecting the right WFM vendor is only half the battle – implementing and configuring the software correctly for the needs of your organization is another challenge entirely. In fact, WFM implementation is an industry all to itself. Axsium Group is the leading global workforce management consultancy that provides end-to-end WFM advisory services and helps organizations build and implement their WFM strategies. From assisting you during the WFM vendor selection process to implementing the solution, integrating data between your WFM and other enterprise systems, and building a change management strategy that equips your employees, Axsium Group has been a trusted name in the workforce management world since 2004.
So if you're a business that could benefit from a well-organized and successful workforce management system, consider reaching out to Axsium for your free consultation. One phone call could end up providing an enormous amount of value.