Happy New Year!  It is that time of year when I gaze into my crystal ball and divine the top trends for workforce management for the next 12 months. When I consider what 2017 has in store for WFM, one word sums up what I see: Agility.
2017 will keep employers on their toes.  WFM professionals, human resource practitioners and managers at all levels will need to be nimble and adaptable to keep up with changes caused by a competitive labor market and complex regulatory environment coupled with a new administration in Washington, D.C.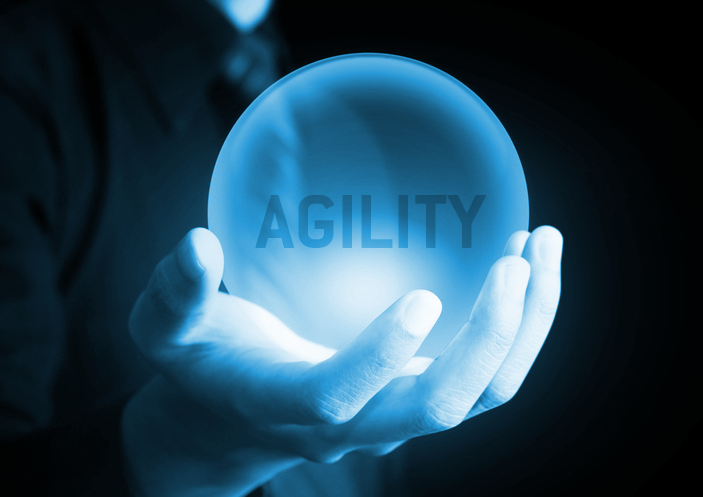 What makes 2017 particularly unique is the rate at which change will likely occur.  In the past, changes to wage and hour laws, entitlements and even the job market have been slow moving.  Legislators would pass a new law one year, it goes into effect the next, and employers used the intervening months to prepare.  Even the creation of Affordable Care Act (ACA) provided us with years to prepare, but right now, we face two pending events that could force employers to adapt to change almost immediately.
The first is the federal overtime rule. As you know, the Department of Labor (DOL) had planned to raise the salary threshold for overtime eligibility from $23,600 to $47,476 annually on December 1, 2016.  Nine days before the law was supposed to go into effect, a Texas federal court issued injunction to block the rule. The DOL has pressed for an expedited appeal and a decision could come this spring.  But, before that happens, the court could rule for a permanent injunction which would kill the rule, making the DOL's appeal moot, and of course, none of this considers how the DOL will view the overtime rule under its new Secretary of Labor Andrew F. Puzder.
The second pending event is about the future of the ACA.  Last week, Vice President-Elect Mike Pence told reporters, "The first order of business is to repeal Obamacare." House Speaker Paul Ryan promised that Republicans will repeal and replace the ACA this year, but the road ahead is complex for both the White House and Congress.  Congress can defund key provisions of Obamacare through a budget reconciliation bill, but they lack the votes to eliminate the mandatory insurance requirements or implement a full-blown replacement.  While it may take years to transition from the ACA to something new, Congress is going to act fast. Employers will need to be ready for immediate changes to eligibility or reporting requirements.
Beyond these two near-term events, employers also have to contend with the shifting and splintered wage and hour landscape.  Minimum wage, paid sick leave, paid family leave and fair schedules continue to be hot topics with employees and worker-advocacy groups but run counter to President-Elect Donald Trump and Secretary Puzder's positions. This will cause more states, counties and cities to take up these issues at a local level making compliance more and more challenging for employers of all sizes.
Finally, employers continue to feel pressure from a tightening job market.  As 2016 closed, the U.S. added 156,000 jobs with unemployment rate of 4.7 percent according to the Bureau of Labor Statistics.  This represented the 75th consecutive month of job growth under the Obama administration.  While there are many arguments about the accuracy of the government's reported unemployment rate, most of the employers Axsium Group works with struggle to fill all of their open positions. Retaining good employees and attracting new ones continues to be a top priority.
While the new administration appears to be against further federal regulation of workers' rights, a central theme of President-Elect Trump's campaign was to create work for millions of Americans.  The President-Elect promised to create 25 million jobs from economic growth. While some doubt whether that type of growth is possible, any significant job creation will intensify the war for talent and make retention even more important.
It is for all of these reasons that employers are going to have to be agile throughout 2017, and likely beyond.
Looking for more WFM predictions for 2017?  Check out the Workforce Institute at Kronos. Each year the Workforce Institute asks me and my fellow board members for our predictions of the top workforce management trends for the upcoming year.  The Workforce Institute records video of our predictions and summarizes them in a blog post.  I encourage you to watch the video and read the post as they cover a lot of ground and come from some of the industry's big thinkers in human resources and WFM.