Last week, I attended the Axsium Workforce Management Forum in the United Kingdom. This is an annual workforce management conference convening each spring and hosted by Axsium Group. This year's Axsium WFM Forum was held at the Imperial War Museum Duxford, a historic World War I aerodrome that is now the site for Britain's largest aviation museum.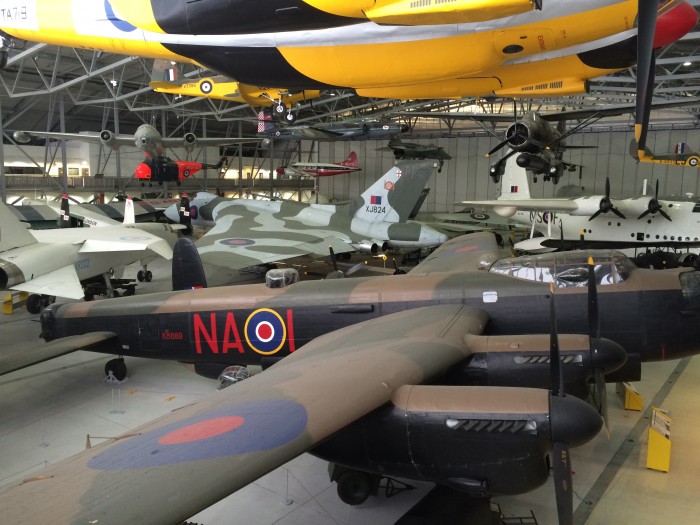 This day-long conference attracts attendees from the UK and Europe's leading retail and hospitality companies. The conference's content is delivered entirely by those in the retail or hospitality industry as well as WFM industry experts. This year's speakers included Andy Incles from Marks & Spencer, Donna Stephenson from Sainsbury's, Neil Parrish from Gregg's and Andre Langlois from PricewaterhouseCoopers. The content centres on a theme affecting the industry as a whole, and, this year's theme was the National Living Wage.
For those outside of the UK, the National Living Wage sets a new minimum wage for workers 25 years and older. The regulation went into effect on April 1 and, overnight, wages jumped £6.70 per hour to £7.20 per hour for more than one million employees in the UK. Putting this in US Dollars, the minimum wage jumped from $9.51 to $10.22 per hour in the UK.
The National Living Wage increase is on top of the October 2016 adjustments to the UK's National Minimum Wage. The net effect is that workers older than 25 years old have seen a nearly 11 percent wage increase in the past six months!
The retail, hospitality and healthcare sectors are most impacted. According to estimates from PricewaterhouseCoopers, 2016 wages will increase £3.8M in retail, £2.5M in healthcare and £2.2M in hospitality from National Living Wage alone.
To absorb rapidly rising labour costs, shops, restaurants and hotels need to increase revenue, decrease costs or both. Each strategy has an easy but undesirable solution. To quickly increase revenue, some companies may just pass the cost along to the customer through increased prices. To reduce costs, some companies may simply cut hours or jobs.
As I said, these are easy solutions, but they can easily backfire, leading to unintended consequences. Raising prices will drive price-sensitive customers to competitors that are absorbing the wage increases in other ways. Cutting back hours or staff will keep your employees from getting all of their work done. This will hurt the customer experience and drive away customers due to poor and inconsistent service. In the UK, companies taking either tack are not only losing customers, but generating bad press and losing good will with the public.
The better solution is to increase productivity. From a top-line perspective, this means selling more. From a bottom-line perspective, this means driving efficiency with behind-the-scenes work. While increasing productivity is harder than slashing payroll or marking up prices by a few percentage points, it is not only achievable but also results in a stronger, more sustainable business.
This concept – strategies to increase productivity rather than slash hours or raise prices – is one that I have been speaking about at North American conferences and events for the last six or seven months. I found it interesting that retail and hospitality companies around the world are facing similar challenges with rapidly rising labour costs. I'll talk more about these strategies and solutions in future blog posts.