About Axsium: Leadership
Client Focused. Strategy Driven.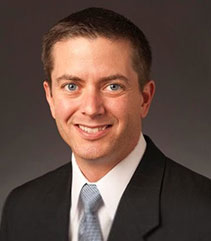 Kris Brackett
Executive Vice President
"My role at Axsium is to lead our business development and sales efforts."
My role at Axsium is to lead our business development and sales efforts. It's an exciting and constantly evolving challenge to ensure that our services align with the priorities of our customers and provide immediate value to their labor-oriented initiatives. It's also a rewarding, creative endeavor that's fundamentally based on the pride our consultants take in delivering world-class solutions to our world-class clients. Their efforts are the foundation by which we provide the evidence to the market of our firm's commitment and effectiveness. It makes my job easier, I just get to tell the story.
On Leadership
Though it may sound cliché, I endeavor to create an environment where the client's voice is paramount. Our greatest contribution as a sales team is our ability to listen carefully and represent the balance between our capabilities and the client's best interests. Do we clearly understand what the client is asking, can we identify a set of value-added deliverables at a reasonable price, and is there a path to success? Before I began selling services, I too was a consultant and I continue to view our partnerships, both external and internal, through that lens. As a player-coach I try to lead by example, setting a high standard to exceed expectations and offer creative, practical solutions to the opportunities that grow our business.
On Axsium
Since its inception, Axsium has tried to fill the space between a company's workforce management initiatives and the software solution providers. Simply put, we care. Everyone at Axsium is dedicated to delivering exceptional workforce management and labor productivity solutions. We help facilitate workforce management transformation by offering best practice guardrails and a fostering collaborative approach to address the business problem at hand. We don't shy away from the challenges these complex opportunities represent because we are confident in our ability to thoughtfully engage our clients, challenge the status quo and provide direction that produces results. Our reputation as a leading firm in the workforce management consulting space and our client success stories reflect our efforts. We are dedicated to delivering services that help facilitate the strategic transformation of how companies effectively deploy their labor, engage their employees and delight their customers.
On Workforce Management
Given the constant changes in the labor market, the localized pressures of compliance and the need to make people more productive, workforce management's strategic value continues to increase. Both corporate and field leaders need these solutions to gain visibility into their operations, make timely decisions around their labor deployment strategies and provide a channel to engage with their workforce. They also appreciate that they have a business to run and may need guidance to achieve their labor-oriented goals. Workforce management initiatives can be complex, but the benefits speak for themselves for those who approach these opportunities in a practical, collaborative manner.
Discover How Axsium Can Help.
Book Your Free Consultation