Strong Relationships with Software Vendors and Consulting Partners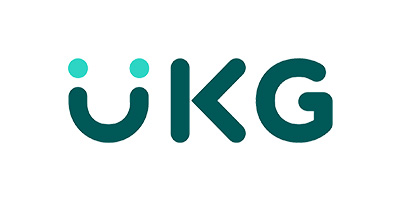 UKG (formerly Ultimate Software and Kronos) delivers best-in-class HR and Workforce Management solutions including UKG Dimensions and Workforce Central. UKG creates global workforce experiences that are more meaningful and connected for all people, wherever they are and whatever industry they work in. That means insights are deeper, work is easier, and interactions are more impactful—powering breakthrough outcomes for businesses and the people that move them forward.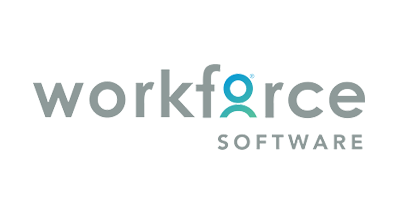 Workforce Software is a leader in workforce management systems for mid-sized and large employers. Its EmpCenter system automates and streamlines interactions between the employer and its workforce; enabling Strategic HR. Interactions include time entry, time-off requests, request for personal information, and schedule preferences.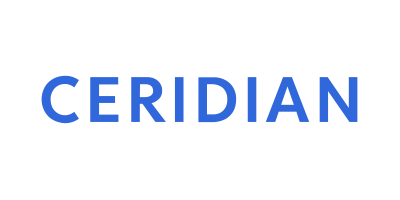 Ceridian/Dayforce is a leading global business services company that helps organizations control costs, save time, optimize their workforce, grow revenue, and minimize financial risk. With human resource solutions ranging from workforce management solutions to benefits administration and payroll services, Ceridian helps organizations maximize their human, financial and technology resources.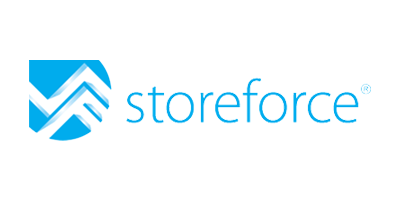 StoreForce WFM+ is an integrated labor scheduling and sales acceleration software built exclusively for Specialty Retail. StoreForce combines the art and science of creating sales-focused schedules with powerful tools that continually identify how to drive greater sales. StoreForce is loved by Specialty Retailers for its intuitive interface, powerful Retail programs, and remarkable 4-15% sales lifts.
Infor provides the most widely deployed web-based workforce management solution for large enterprises. The company is the only provider of Total Workforce Management that helps organizations plan, deploy, and manage their workforce to reduce costs, increase sales, and boost employee satisfaction. Clients such as British Airways, General Mills, Target Corporation, and Lifespan choose Workbrain's industry-focused workforce management solutions to integrate workforce planning, labor forecasting, workforce scheduling, time and attendance, and workforce analytics on a single platform.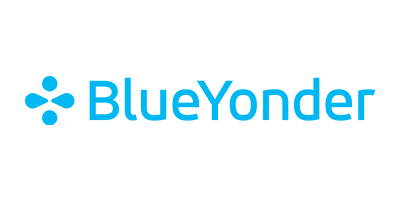 Blue Yonder (formerly JDA Software, Inc.) provides seamless, friction-free commerce, empowering every organization and person on the planet to fulfill their potential. Blue Yonder's machine learning-driven digital fulfillment platform enables clients to deliver to their customers when, how and where they want it. Applying over 35 years of domain expertise, contextual intelligence and data science, Blue Yonder is helping more than 3,300 of the world's leading manufacturers, retailers and logistics companies create more autonomous, sustainable and profitable operations.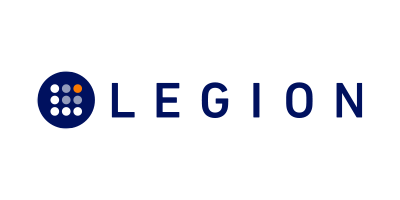 Legion is reinventing how companies manage and empower their hourly workforce. By accurately forecasting demand, computing precise labor needs, and staffing the right employees at the right time based on employee skills and preferences, Legion's autonomous, AI-powered platform enables companies to tightly manage labor spend while delivering great experiences for their customers and employees. Legion serves mid- to large-enterprises across a wide range of industries including retail, hospitality, healthcare, food & beverage and distribution centers.

Quinyx is a cloud-based, mobile-first workforce management software that fuels growth for people and businesses in service industries. Today, Quinyx helps some of the world's biggest businesses save time and money, boost productivity and enjoy work. Quinyx has offices in the UK, Sweden, U.S, Finland, Germany, Norway, Denmark and the Netherlands. Its software has also been implemented globally, in markets and regions such as Europe, North America, China, Japan and Korea.
Employee Mobility Solutions Providers
WorkJam is the leading employee engagement suite empowering the digital workplace for shift-based, hourly and non-desk workers. WorkJam is the only solution of its kind that can truly integrate the key information, action, and communication to let your frontline employees deliver operational efficiency and amazing customer service in all your locations. WorkJam is built to extend existing workforce management systems, and to enable your organization to better communicate with your workforce, enhance employee self-service and improve business execution. WorkJam manages and optimizes the entire employee-employer relationship life cycle with dynamic mobile schedule management, task management, mobile-punch, on-demand training and assessments, streamlined communication, employee recognition and reviews. Customers include mid-sized to Fortune 5 companies across retail, food service, hospitality, healthcare and other sectors of the services industry.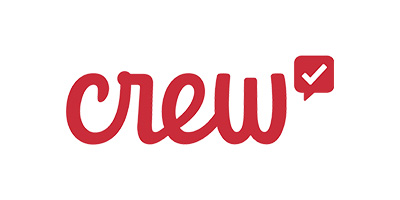 Crew is the #1 digital workplace trusted by leading companies including Taco Bell, Mondelēz, Kum & Go, and Sienna Senior Living. Core to the platform is a highly engaging, secure mobile app that transforms how work gets done for frontline teams. Crew better connects organizations through communication, optimizes labor through streamlined scheduling and staffing workflows, builds culture through public recognition and motivation, drives higher productivity with tasks and retail execution, and integrates seamlessly with leading WFM and HRM tools. With more than 1 million users, Crew enables more productive frontline teams across a range of industries including retail, grocery, foodservice, healthcare, and manufacturing.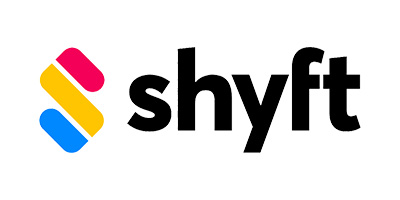 Shyft is an innovative mobile-first workforce management solution that increases efficiency on the frontline to help drive sales. Shyft empowers employees to get their shifts covered and pick up extra shifts quickly and easily. Companies that deploy Shyft are able to reduce absenteeism, improve employee morale, and provide consistent customer service. Shyft's engaging, modern design helps companies engage today's mobile-native employees to improve employee morale and attract and retain top talent. National retailers such as Gap, Banana Republic, Old Navy, and Walmart Canada Distribution Centers use Shyft to streamline scheduling processes and empower and engage their frontline workforce.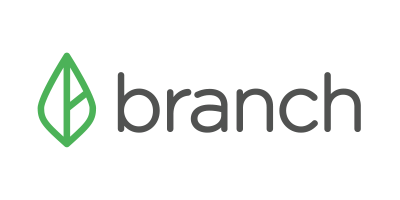 Branch is an Employer Payments Platform (EPP) that helps businesses modernize their payment methods to empower their employees. The Branch EPP works directly with Workforce Management systems to enable free financial tools that help drive employee engagement, increase shift pickup, and attract and retain talent. Through the EPP's fee-free digital wallet, direct deposit, and debit card, Branch offers paycard and paper check alternatives, digital tips/reimbursements, budgeting tools, and earned wage access—at no cost to you or your employees.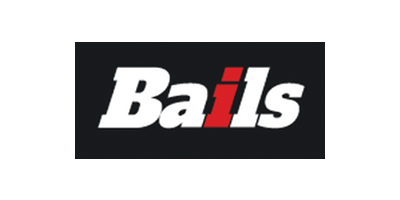 Bails & Associates is an Infor CloudSuite Specialized and Alliance Partner. We provide application and technical consulting across all industries. Our senior level consultants specialize in Global Human Resources, Talent Management, S3 Financials and Supply Chain training and implementations. Areas of expertise include: Application Consulting, Technology Solutions, Full Implementations, Upgrade Planning and Execution, Training and Staff Augmentation. We service clients both on premise and in the Cloud.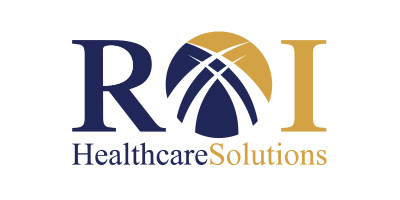 ROI Healthcare Solutions is a KLAS-award-winning ERP, EHR, and Revenue Cycle optimization partner focused on creating financial, clinical, and operational excellence. Their key offerings include Infor CloudSuite planning & implementation; Infor version 10 optimization; functional process consulting; legacy application support for over 100+ applications; and revenue cycle consulting. Their dedicated Infor Practice is uniquely positioned to elevate the functional and technical maturity of finance, supply management, human capital management, and technology departments with efficient processes, seasoned Consultants, the best of Infor technology, and a commitment to tangible success.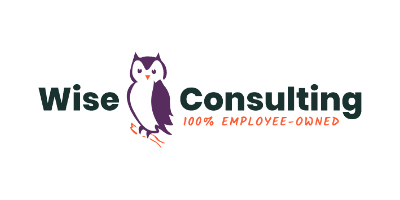 Wise Consulting is the most trusted HCM technology and payroll consulting partner in the industry. We focus on understanding each client's methodology and goals, aligning our strategy and sharing best practices to assure optimal return on investment. As experienced practitioners, Wise consultants guide successful implementations and vital HCM and payroll projects. Functioning as a skilled extension of the client's team, Wise consultants provide unparalleled expertise, training and valuable knowledge transfer.
Discover How Axsium Can Help.
Book Your Free Consultation